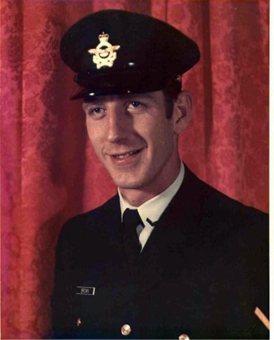 Glen was born in Morley, Alberta on January 25th, 1947 and grew up British Columbia with his parents and siblings. He had a love of nature and became employed at the ripe age of 12 years, monitoring creek water levels for the Fisheries Dept. His mother became ill when Glen was about 11 years old and, since his father had to work away from home, Glen acted as parent to his younger siblings, making sure they were safe, fed, dressed and off to school. He joined the RCAF in Vancouver in 1968. After basic training at CFB Cornwallis, he went on to trades training at CFB Borden becoming a certified welder. He served on number of bases from CFB Trenton to North Bay and Greenwood followed by back-to back UN tours in Egypt. On return to Canada he was posted to the Rescue Unit in Gander, Newfoundland which he loved. He also did a NATO tour in Germany and was then posted to Moose Jaw. His final posting was to CFB Cold Lake where he took his release and retired in Moose Jaw. During his military service, he won a suggestion award for a modification to an ejector seat in the Snowbirds Tutor jet. For his service he was awarded the following medals:
Canadian Forces Decoration with clasp (indicates 22 + years of service)
UNEFME United Nations Emergency Force Middle East
CPM Canadian Peacekeeping Medal
SSM with NATO Bar (Special Service Medal)
He is survived by his son, Lonnie Williams and grandson, Ronin of Moose Jaw, SK. He is also survived by his siblings Sharon Heft of Breton, AB, Charles (Marcia) Baird of Lethbridge, AB, Lorne (Sharon) Baird of Amherst and Myrna (Rick) Driscoll of Sackville, NB as well as numerous nieces and nephews.
In Keeping with Glen's wishes, no Funeral Service will be held.  
Arrangements are entrusted to Moose Jaw Funeral Home, 268 Mulberry Lane.  Michelle Ellis, Funeral Director 306-693-4550