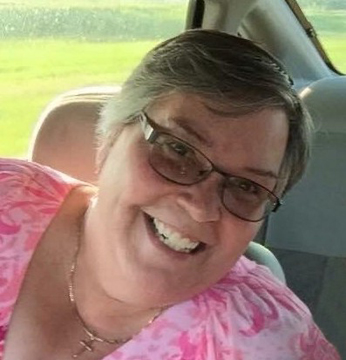 Beverly Marie Bouvier aged 62 years of Moose Jaw, SK, passed away peacefully, with family by her side, on Wednesday, March 8th, 2023.  Bev was born on February 22nd, 1961 in Moose Jaw.  She met her husband and soulmate, Francois, in 1980 at the Eagles Club, and they were married in 1982.  
Bev worked for 20+ years for the Government of Saskatchewan, Department of Justice as a Trustee.  She loved her job and was well thought of by her co-workers.  Bev celebrated her 50th birthday in Jamaica with her sisters and enjoyed her first trip outside of North America.
Bev loved to spend time with her nieces and nephews who were a major part of her life.  She had an authentic sense of humour and her laugh and smile will be sorely missed.
She was predeceased by her husband, Francois; brother-in-law, Wilf Steinhauer; parents, Edith and Wilf Mann; and nephew, Scott Mann.  Bev is survived by her sisters: Joan Steinhauer, Sharon (Dave) Anderson, Debbie (Roy) Adamson, and Sheila (Darryl) Snell; brothers: Tim Mann (Carla Welter, Sam (Beryl) Mann, Mark (Wendy) Mann, Roger (Kathy) Johnson; mother-in-law, Lillian Bouvier; sister-in-law, Dorraine (Tracy) Neal; brothers-in-law: Lucian (Gaylynn) Bouvier, Mike (Kathy) Bouvier, and Morris (Gail) Bouvier; as well as numerous nieces, nephews, great-nieces and great-nephews.  
A Celebration of Bev's Life will be held on Friday, June 23rd, 2023 at 1:00 p.m. in Moose Jaw Funeral Home with Ashley Sandbeck officiating.  Those not able to attend may view the service virtually by going to www.moosejawfuneralhome.com/webcast/. As an expression of sympathy, donations in Bev's name may be made to Kidney Foundation of Canada, A3-116 103 St E, Saskatoon, SK S7N 1Y7 or to the Dialysis Unit c/o Moose Jaw Health Foundation, 55 Diefenbaker Drive, Moose Jaw, SK S6J 0C2.  Arrangements are entrusted to Moose Jaw Funeral Home, 268 Mulberry Lane.  Gary McDowell, Funeral Director 306-693-4550