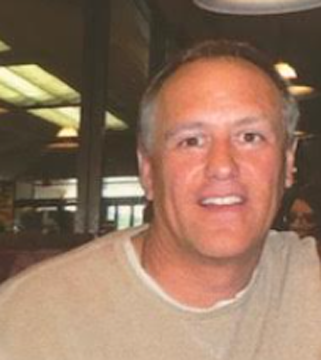 August 24, 1964 – October 20, 2022 
It is with great sadness that we announce the passing of George Arthur Bernt on Thursday, October 20th, 2022 at the age of 58 years, due to medical complications.  We are extremely devastated at his unexpected passing.  George was the son of James and Margaret Bernt, brother to Jamie Bernt and Heather Thomson (Bernt).  George is survived by his daughter Mayson Bernt and was uncle to Jessica, Nicole, Mackenzie, and Cassidi.
George was born in St. John's, Newfoundland and left when he was 6 months old when his father, who was in the RCAF, was transferred to Germany.  He lived in Baden-Baden in Germany, Comox, BC and Shearwater, NS before moving to Moose Jaw, SK in 1980 with his family.  He graduated from Vanier Collegiate in 1982 and tried his hand at a number of jobs before eventually going to work for CP Rail as a conductor, and finally as an engineer.
At an early age, George loved sports such as baseball, skiing, and golf.  He had an artistic side as well and loved drawing caricatures and song writing, playing guitar and any opportunity to do open-mic.  He was an avid fan of the Blue Jays and loved watching them on TV.    
George will be remembered for his great sense of humor, his ability to connect with others, and his kind soul.  George will be deeply missed and fondly remembered with love.
A Private Family Service will be held in British Columbia at a later date.  Arrangements are entrusted to Moose Jaw Funeral Home, 268 Mulberry Lane.  Andrew Pratt Funeral Director 306-693-4550