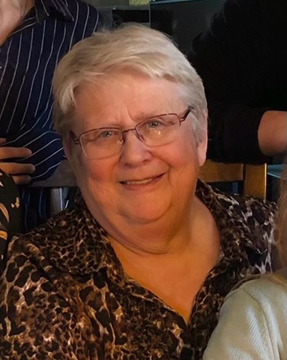 It is with heavy hearts we announce the sudden passing of Wendy Lee Berezowski on Sunday, October 23rd, 2022 at the age of 73 years, with her family by her side.
Wendy enjoyed life.  She loved being in the kitchen with her grandkids teaching them how to cook and hearing the famous line "just to taste".  When she wasn't spending time with her family, you could catch her in her yard planting her garden and tending to her flowers, or sitting on the deck reading a good book.  It was Wendy and Gene's dream in retirement to buy a cabin at the lake.  Although in life that hadn't happened, we can see her now sitting in a chair lakeside soaking up the sun.
She was predeceased by her son, Sheldon.  Wendy is survived by her loving husband of 54 years, Eugene; children: Stacey (Ryan), Mike (Roni), and Brad; daughter-in law, Lisa (wife of Sheldon); 10 grandchildren and 2 great-grandchildren; as well as her brothers and sisters-in law, and numerous nieces and nephews.  The family would like to thank the Emergency Department staff at the Dr. F.H. Wigmore Regional Hospital for their care of Wendy.
A Celebration of Wendy's Life will be held on Saturday, October 29th, 2022 at 11:00 a.m. in Moose Jaw Funeral Home.  Pastor Marvin Seaborg will officiate and a private family interment will take place at Rosedale Cemetery.  Those not able to attend are able to view the service virtually by going to www.moosejawfuneralhome.com/webcast/. As an expression of sympathy, donations in Wendy's name may be made to the Canadian Cancer Society, 1910 McIntyre St, Regina, SK S4P 2R3.  Arrangements are entrusted to Moose Jaw Funeral Home, 268 Mulberry Lane.  Andrew Pratt Funeral Director 306-693-4550