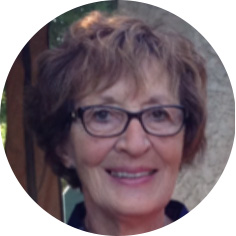 Donna Marie (Schnell) Benson
Donna Marie (Schnell) Benson passed away peacefully in her sleep, in the comfort of her own bed at home, on Monday, May 25th, 2020 when Jesus brought her to Heaven.  Donna was born in Yorkton, SK on May 10th, 1946 to Mamie (Mary) and Frederick Schnell.  As a teenager she met Garry Benson, the love of her life, and they married when she was 18.  Together they lived and worked in Moose Jaw and raised their two children.  They were married 40 years until Garry's passing in 2004. 
Donna worked at several jobs throughout her life, the last one being STI/SIAST for over 30 years and she retired from her position as the Campus Registrar in 2001.  Her retirement gave her time to spend with her new grandchildren and care for our dad and her mother until their passing.  She enjoyed annual visits to see Sherri and her children in Texas, and their visits to see her at home in Moose Jaw, and many vacations with Lorraine's family.  The most recent vacation, and one we will always remember and cherish, was our full family vacation to Maui in Feb 2019 where she got to see the ocean again and enjoy the beautiful sights and smells of the Island.  
Mom was always there for all the special moments in our lives such as ball games, school functions, graduations, weddings and holiday gatherings.  She was there for the births of her grandchildren and continued to support them in the same ways as she had her own children.  Always in the stands at their ball, hockey, and volleyball games; any time there was a chance to see them, she was there and spoiling them as only grandmas can.
Donna loved living in the Park while enjoying tending to her yard and flowers and watching the birds, squirrels and deer around her home.  She was very supportive of everyone in her life and this is evident in her home that is filled with Partylite and items purchased from various friend's businesses.  Donna loved crafting and was very creative; she passed that love on to her children and grandchildren.  Her home was also filled with needlework, sewing and quilting, dried flower creations, scrapbooks and hand painted projects.  Donna was also an avid reader.  She was a wonderful and loving Wife, Mother, Mother-in-Law, Grandmother, Sister, Auntie, Neighbor and Friend.  She will be remembered and loved by all who knew her.
Donna was a devoted Christian, dedicating her life to Jesus in her 20's.  For many years she attended church, and then continued to have prayer gatherings with friends, travel to conferences, daily reading of her Bible and seemingly endless collection of books.
Donna was met in heaven by her parents, Mamie and Frederick Schnell; husband, Garry; sister, Gloria Buchan and many cherished pets, family and friends – we imagine the celebration is amazing!  She will lovingly be remembered and terribly missed by her children, Lorraine (Gordon) Knox and Sherri Miller; grandchildren: Carly, Vanessa, Matthew, Mitchell and Luke; her brother, Bill Schnell (Carol); her special Auntie Joan Schnell; and her dogs, Sadie and Lucy; as well as her many nieces and nephews and extended family and friends. 
Due to the current health and travel restrictions, a Memorial Service will be held at a later date. As an expression of sympathy, donations in Donna's name may be made to the Moose Jaw Humane Society, Box 1658 Station Main, Moose Jaw, SK S6H 7K7 or to a charity of one's choice.  Arrangements are entrusted to Moose Jaw Funeral Home, 268 Mulberry Lane. Gary McDowell Funeral Director 306-693-4550.