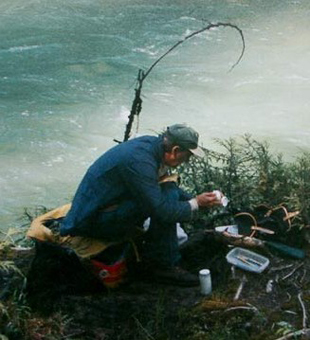 Dr. Lloyd James Bennett, aged 71 years of Moose Jaw, SK passed away on Friday, August 27th, 2021.  He was born in Moose Jaw, Saskatchewan in 1949 and spent his later years between Moose Jaw and Kamloops, BC.  While Lloyd enjoyed working in Kamloops, camping and painting at Wells Gray, and travelling and studying in Europe, his first love was Moose Jaw.  Lloyd worked as an Associate Professor and Art Historian at Thompson Rivers University in Kamloops.  He spent most of his life as a lifelong learner, earning five degrees, including a Ph.D. in Art History, and as a talented artist creating beautiful works of art from scenes he captured while adventuring in the woods across Canada.  An avid sports fan and accomplished athlete in his own right, Lloyd was always keen to discuss the recent game, making two-dollar bets over his favorite teams, though always remaining faithful to the Minnesota Vikings whom he swore off every year and picked up again the following. 
Lloyd taught at Thompson Rivers University (then Cariboo College) since 1979, originally as a full-time instructor moving on to teaching Art History, studio courses in Visual Arts and working with TRUFA, as a Senator and as Chair of the Department of Visual and Performing Arts.  Lloyd instilled a love of art and art history in those he taught and worked with, sharing his enthusiasm for his favorite painters and artistic styles with anyone who was lucky enough to strike up a conversation with him.  In addition, Lloyd authored multiple books, enjoying his research and literature in art history and various art forms and styles immensely.  Lloyd has left a lasting impact at the university and cherished friendships through his many years there. 
He was predeceased by his mother, Peggy Hill (Moose Jaw) and his father, James Bennett (Moose Jaw).  Lloyd is survived by his daughter, Hayley Bennett (Ross Ortner); grandchildren, William and Morley; brother, Cliff Bennett (Barb); and nephews, Christopher and Jay.  His memory will be carried on through family, friends, and colleagues and through the beautiful works of art Lloyd created that will continue to be treasured.
A Graveside Service will be held on Friday, July 22nd, 2022 at 10:00 a.m. at Rosedale Cemetery in Moose Jaw, SK.  All those who knew Lloyd are welcome to attend.  In lieu of flowers, Lloyd's family is asking that donations be made to TRU Foundation in his memory, supporting those pursuing the gift of education, something Lloyd believed so strongly in.  Arrangements are entrusted to Moose Jaw Funeral Home, 268 Mulberry Lane.  Andrew Pratt Funeral Director 306-693-4550