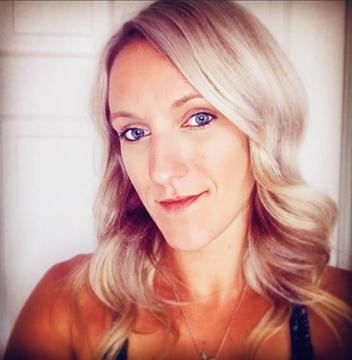 Nicole "Nikki" Marie Belsher
Nicole "Nikki" Marie Belsher aged 38 years of Moose Jaw, Saskatchewan, passed away on Saturday, June 10th, 2023. Nikki was born on June 7th, 1985, to Lyall and Corinne (Mazur) Belsher in Moose Jaw. 
She was predeceased by her loving parents, Lyall and Corinne Belsher; grandparents: Glenn and Mary Belsher, and Michael and Mary Mazur; aunts, Lorrie Belsher and Bonnie Kazmerik; and cousin, Michael Kazmerik.  Nikki will be lovingly remembered by her brothers, Colin (Angie) and Ryan (Kelsey); and her nieces and nephews: Keaton, Hudson, Caleigh, Breckyn, and Colton.  She is also survived by and will be missed by her extended family of aunts and uncles, as well as many cousins. 
Nikki will be remembered for her love of animals and desire to help those in need. 
A Memorial Service will be held on Thursday, July 20th, 2023 at 1:00 p.m. in Moose Jaw Funeral Home.  A Time of Fellowship will follow at the Moose Jaw ANAVETs Hall.  Those not able to attend may view the service virtually by going to www.moosejawfuneralhome.com/webcast/. Arrangements are entrusted to Moose Jaw Funeral Home, 268 Mulberry Lane.  Andrew Pratt Funeral Director 306-693-4550