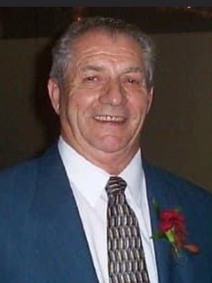 On Saturday, February 27th, 2021, our loving father, grandfather and great-grandfather, Leo Philip Behm, was called to his eternal rest at the age of 85 years old.  Leo was born on May 17th, 1935 in Luseland, SK to parents Raymond and Katherine Behm.
He was predeceased by his parents, Raymond and Katherine (née: Werner); brothers, Tom and George (Tojo); sisters, Leona and Hilda; wives, Patricia (née: Schneider) and Gloria (née: Zawada); and his eldest son, Larry.  Leo will be remembered with love and affection by his children: Nancy (Robert) Bakus, Garnet Behm, and Michelle (Larry) Wakeford; daughter-in-law, Wendy Behm; grandchildren: Charlene, Aaron (Heather), Christopher, Randi (Devron), Rikki (Randal), Lonny (Stephanie), Cody (Kristina), Shea (Andrew), Kade (Takaila), Kyra and Brett; his great-grandchildren: Breali, Braylon, Tess, Aftyn, Ryer, Brytten, Burke, Brynn, Bentlee, Kayleigh, Hayden, Bates, Priscilla, Hugo, Vivi and Tenley; as well as his four sisters: Agnes, Matilda, Clara and Patsy; and his many nieces and nephews.
Leo married his wife, Pat in 1955.  Together they spent their lives in Ernfold, SK before moving to Swift Current, SK in 1997 to be closer to their beloved children and grandchildren.  Leo remained in Swift Current after Pat passed away in 1999.  In 2001, Leo married Gloria Markosky and the couple resided in Swift Current.  Leo later moved to Moose Jaw, SK in 2013 and spent his final years at the Mulberry Estates alongside his special friend, Pauline Budd.  
Leo was a dedicated employee at the Department of Highways for 35 years.  After retiring in 1987, Leo opened his own towing business.  He owned/operated Leo's Towing for seven years before selling in 1995.
Leo will be remembered for his powerful presence, his booming voice, and his love of sports and all animals.  Leo will be profoundly missed by all who knew him.  His love was felt deeply by his children, grandchildren and great-grandchildren and his legacy will live on for generations to come.
A Private Family Service will be held to honour Leo.  Arrangements are entrusted to Moose Jaw Funeral Home, 268 Mulberry Lane.  Andrew Pratt Funeral Director 306-693-4550