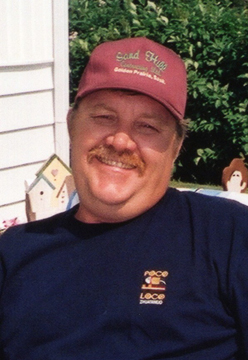 Jack Wray Barry, husband, father, grandfather, and friend, passed away peacefully on Monday, February 6th, 2023, at the age of 66 years after a 7-year battle with cancer.
Jack was born to Wray and Helen Barry on February 23rd, 1956.  He graduated from Peacock Collegiate in 1974 and started working in various winter jobs while farming in the summers.
Jack married his high school sweetheart Debbie on September 27th, 1975.  This year they would have been celebrating their 48th wedding anniversary.  Jack and Debbie had three children – Steven, Stacey, and Jodi.  
Jack's true passion in life was farming.  It was more than just the love of the job but also the sense of community, friendships, and family that came with it.  Jack was a true friend to many and was always willing to lend a hand.  In his time farming he was fortunate to have worked alongside his grandfather, father, uncle, son, and for a short while his grandson.  He was really looking forward to farming with his grandson, Jordan, before his illness forced him to retire in 2017.
Jack and Debbie loved to travel in the winters, meeting and spending time with friends.  In the earlier years they enjoyed traveling to Mexico and then settled in Phoenix, Arizona.  They made the most of their short retirement spending as much time as possible in Phoenix – golfing, horse racing, and watching their grandchildren swim in their pool.
Jack was the best Grandpa.  He loved to watch the kids at the farm riding quads and garden tractors, and you could find him teaching one of them how to drive on the back roads.  He was their greatest teacher and biggest fan.
Jack was predeceased by his father, Wray Barry; mother-in-law, Lorraine Pakula; and father-in-law, Al Pakula.  Jack is survived by his loving wife, Debbie; children: Steven (Debbie) Barry, Stacey (Todd) Gottselig, and Jodi (Jamie) Feiffer.  He will be fondly remembered and missed by his 9 grandchildren: Jordan (Taylor), Kaitlyn (Dez), and Samantha Barry, Taylor, Avery, and Jaden Gottselig, Atlee, Aubrey, and Nixon Feiffer.  Jack will be missed by his mother, Helen Barry; sister, Shelley (Daryl) Sapp; and sister-in-law, Diane (Dick) Couzens.  He also leaves behind many nephews, nieces, and family members he loved very much.
The family would like to express their heartfelt appreciation for Jack's medical team.  Dr. Mark Bosch, without you we would not have had the last 7 years with Jack.  Thank you to the nurses of ambulatory care in Moose Jaw for the great care Jack received.  Lastly, thank you to the team on 6100 at the Royal University Hospital for their exceptional care over the last 7 years.
In keeping with Jack's wishes, a private family service will be held.  As an expression of sympathy, donations in Jack's name may be made to the Allan Blair Cancer Centre c/o Pasqua Hospital, 4101 Dewdney Ave, Regina, SK S4T 7T1.  Arrangements are entrusted to Moose Jaw Funeral Home, 268 Mulberry Lane.  Gary McDowell, Funeral Director 306-693-4550