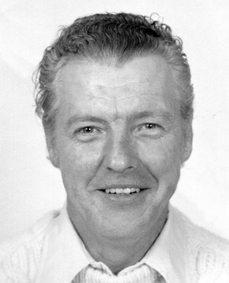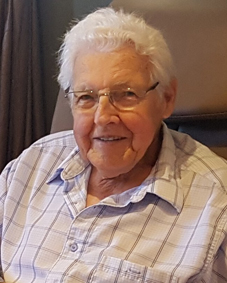 August 14th, 1935 – February 27th, 2021
It is with sadness the family of Fred Barr announce his peaceful passing on Saturday, February 27th, 2021 at Pioneers Lodge in Moose Jaw, Saskatchewan, at the age of 85 years, after a very long and courageous battle with cancer.   
Fred was born in Toronto, Ontario on August 14th, 1935 to James Barr and Florence (née: Whitney) Barr.  On September 20th, 1958 he married his sweetheart, Marilyn Hilton.  He grew up and lived most of his life in Barrie, Ontario until 2016, when he and Marilyn moved to Moose Jaw, Saskatchewan.  They were married for 62 years. 
Fred was a hard worker and always did whatever he needed to do to provide for his family.  He was tenacious and in difficult and challenging times, he always rose to the challenge.  Even with his cancer diagnoses he fought to stay positive right up till his passing. 
He was predeceased by his parents, James and Florence Barr; in-laws, James and Lilian (née: Usher) Hilton; brother, Don Barr; and sister, June Scandrett.  Fred will be lovingly remembered and greatly missed by his wife, Marilyn; daughters, Kathleen (Vernon) Harrison of Brownlee, Saskatchewan and Kimberly (Mike) Myers of Barrie, Ontario; special Papa to Cameron Miller (Paul), Jonathan Miller, Adam (Sarah) Harrison, and Steven (Shannon) Harrison; grandfather of Jenna Harrison and Chantel Hennigar;  great-grandfather of Markus, Sarah, Téaja, Avery, Keir, Brysen, Lilian, Alexia, and Isaiah.  Fred will also be remembered by his brother, Wayne (Shirley) Barr; sister-in-law, Evelyn O'Dell (Ted); friends: Art and Millie Smith, Lloyd and Joan McIntosh, Paul Miller (Sandra), and Elizabeth and Rick Cartman; as well as the residents at The Bentley.
Our family would like to express their gratitude for the compassionate care given to Fred by Dr. Maree, Dr. Hetherington, the physicians and staff at Allan Blair Cancer Clinic, the staff at Bentley Retirement Residence, Homecare, and to the staff at Pioneers Lodge where Fred (Dad) was well cared for during the last 10 months of this life's journey.  Many thanks to family and friends for your support as well during this difficult time.
"Rest in peace, my love, until we meet again".
*Marilyn*
A Private Family Service will be held to honour Fred.  You are welcome to view the Service virtually on Thursday, March 4th, 2021 at 2:00 p.m. by going to www.moosejawfuneralhome.com/webcast/.  In lieu of flowers, those so wishing may make a donation in Fred's name to the Allan Blair Cancer Centre c/o Pasqua Hospital, 4101 Dewdney Ave, Regina, SK S4T 7T1 or Heartland Hospice, Box 334, Moose Jaw, SK S6H 4N9.  Arrangements are entrusted to Moose Jaw Funeral Home, 268 Mulberry Lane.  Gary McDowell, Funeral Director 306-693-4550