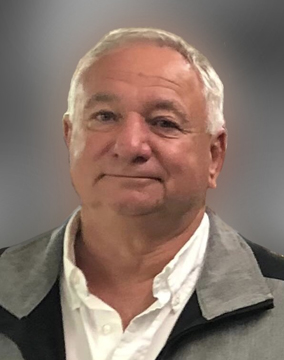 Robert Julius Bakus, 69, of Swift Current, passed away on March 21, 2023 surrounded by his loved ones. 
Rob was born in Herbert, Saskatchewan on October 20th, 1953. He graduated from Morse High School and began working various jobs, eventually starting at the Department of Highways in Ernfold. There he met the love of his life and soulmate, Nancy Behm, who he married in 1977. They remained in Ernfold until he took a job in Val Marie, where they made their home for the next 25 years. Nancy and Rob made lifelong friends that became family and were always welcome in their home. In 1978 they had their son Aaron and three years later their twin daughters, Randi and Rikki. Robert retired from Highways and moved to Preeceville, where he lived his lifelong dream of buying a ranch and having more time to hunt and do taxidermy for the next 10 years. Once his grandchildren were all born, Rob and Nancy moved back to the Swift Current area to be closer to family. They built a home on the acreage, where Rob worked tirelessly to make it their own. 
Rob was a humble man who enjoyed nothing more than a good visit with a friend and a cup of coffee. If you couldn't catch Rob visiting or helping someone out, he was more than likely working outside or tending to his pets. Rob's sense of humor and ability to make anyone laugh in any situation was a true gift. He lived life to the fullest and even after his stroke in 2021, he continued to fight daily and see the positives in every situation. No one fought harder the last couple years. Rob left a lasting impression with everyone he had conversations with. He was truly one of the most dependable, sincere and humble people and will be missed by everyone who had the pleasure of meeting him. 
Some of Rob's greatest joys were hunting, taxidermy and being outdoors. His attention to detail made him one of the best taxidermists and he enjoyed creating masterpieces for everyone to enjoy. In 2019, he was able to fulfill his hunting dream, taking a hunting trip to Africa along with his son-in-law, Randal. He forever spoke about it as the trip of a lifetime. 
Rob had many titles in his life but his favorite was being a father and grandfather. He loved nothing more than spending time with his kids and grandchildren and being their biggest fan. His children called their dad a superhero, and even as adults still saw him that way. He was always there for them and taught them to enjoy every moment of life. His grandchildren loved their Papa and there was nothing he wouldn't do for them. The true love of Rob's life was Nancy, whom he was married to for 46 years. They had a bond that many could only wish for. There will forever be a void in our hearts but we will never forget our father, papa, husband and friend.. 
Robert is survived by his wife Nancy, son Aaron and children Tess, Aftyn and Ryer; Daughter Randi (Devron) and children Brytten, Burke and Brynn; Daughter Rikki (Randal) and child Bentlee; His brothers and their families; Many Nieces, Nephews, Brothers and Sisters in law. He was predeceased by his parents Heinz and Lena, sister Maryann and brother Rodney. 
A celebration of Robert's life will be held at a later date. In lieu of flowers the family requests a donation be made to the Stars Air Ambulance 2640 Airport Road Regina, SK S4W 1A3.  Arrangements are entrusted to Moose Jaw Funeral Home, 268 Mulberry Lane.  Andrew Pratt Funeral Director 306-693-4550