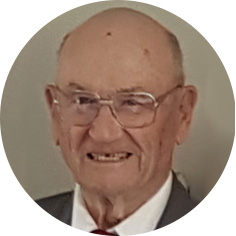 It is with profound sadness that we announce the passing of Charles Arguin on May 13, 2020 at Pioneer Lodge in Moose Jaw. Predeceased by his wife Lucie, he will be lovingly remembered and missed dearly by children: Jeannette Brisson, Hélène (Ronnie) Wilson, Henri (Donna), Caroline (Richard) Carr, Paul (Lorraine), Marcel (Mary), Marie-Line (Danny) Hansford, Robert (Dawn); 19 grandchildren: Scott, Melissa (Kyle), Elijah (Laverne), Alyshia (Jonathan), Alainna (Spencer), Deny, Jesse, Bobby (Mollie), Chantal (Chris), Jennifer (Andrew), Danielle (Justin), Katelyn (Regan), Jeffrey, Jasmine, Ryan (Foram), Shaun (Jackie), Kristin (Darren), Braden (Kennedy), Austin, and 15 great-grandchildren: Aiden & Brodie, Nanaya & Cree & Phoenix, Noah, Cain & Cade, Makenna & Peyton, Sasha, Emma & Ben, Mackenzie, and Hayes. 
Charles was born to Henri and Frieda Arguin in Courval, SK on August 13, 1926. He grew up on a farm near Courval with his two sisters and brother.  Charles followed in his father's footsteps and farmed in the Courval area until age 65. Retirement meant more time for fishing, his fondest pastime. 
Charlie and Lucie were married on October 28, 1953 and raised their family of eight in the house in Courval that Charlie built in 1955. Charlie had many interests; however, his greatest joy was spending time with his children, grandchildren and great-grandchildren. 
Charlie's family would like to extend a special thank you to the nurses and staff at Pioneer Lodge in Moose Jaw for the kindness and care that was given to him during his stay there. Also, we extend our deepest appreciation to Dr. Vermaak.
Due to current pandemic restrictions, a Funeral Service will be held at a later date.
As an expression of sympathy (in lieu of flowers), donations can be made in Charles's name to The Canadian Catholic Organization for Development and Peace either online or by mail at: Development and Peace, 1425 René-Lévesque Blvd West, 3rd Floor, Montreal QC H3G 1T7. 
Arrangements are entrusted to Moose Jaw Funeral Home, 268 Mulberry Lane. Gary McDowell, Funeral Director. 306-693-4550