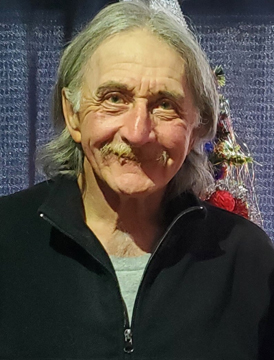 It is with our deepest sadness that we announce the passing of William (Bill) Anderson on Tuesday, December 20th, 2022.  Bill was born on November 20th, 1955 in Keeler, SK to Eva Bella Harden and Guy Adolph Anderson.
When Bill was 18, he started working at Valley View Center, while also helping out at the family farm, before relocating to Swan Hill, AB where he worked as a pipefitter.  Soon after, he moved back to Brownlee, SK to look after his mom, where he started work as a farmhand for his brother Lynn and various friends.  Bill then moved to Moose Jaw, SK in 1980 where he met Lorraine, the soon-to-be mother of his children.
While the two oldest children were growing up, Bill's mom passed away and he made the decision to stay living in Moose Jaw.  Bill then went to work at Superstore for 20 years, before being diagnosed with cancer.
He was predeceased by his mother, Eva; father, Guy; sister, Paulette; and brother, Claire.  Bill is survived by his brother, Lynn (Mary); sister, Gail; mother to his children, Lorraine; children: Matt, Brandi and Steven; grandchildren: Jayden, Isaac, and Devin; as well as numerous nieces, nephews and cousins.
Bill was an amazing, happy go-lucky guy.  He made many friends in his lifetime and never turned anyone away who needed a place to stay or food in their bellies.  He loved cooking, gardening, watching sports, sharing laughs and his love for a good cold Canadian beer.  Whenever you came over you were greeted with all the positivity and politeness he had to offer, and if you were lucky enough, a delicious chili or BBQ.
Bill loved everyone!  He loved his family and his grandchildren deeply.  William passed away peacefully knowing he was loved and will always be remembered.
The Funeral Service will be held on Thursday, August 17th, 2023 at 1:00 p.m. in Moose Jaw Funeral Home.  As an expression of sympathy, donations in Bill's name may be made to the Canadian Cancer Society, 1910 McIntyre St, Regina, SK S4P 2R3.  Arrangements are entrusted to Moose Jaw Funeral Home, 268 Mulberry Lane.  Michelle Ellis, Funeral Director 306-693-4550