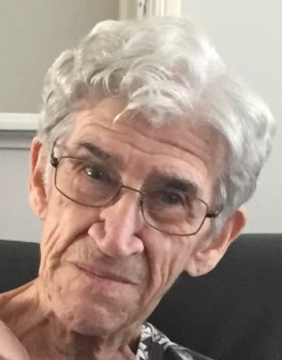 Simone Anderson, aged 88 years of Moose Jaw, Saskatchewan passed away peacefully on Wednesday, July 6th, 2022.  
Simone was born in Montmartre, Saskatchewan on May 17th, 1934.  She was predeceased by her parents, Leger and Theresa; husband, Lester; siblings: Leo (Maureen), Marcel, Louis (Doreen), and Ida; and brother-in-law, Raymond.  Simone is survived by her siblings: Lima, Albert (Irene), Lucien (Yvonne), and Yvonne (Harvey).  Simone will be lovingly missed and remembered by her daughters: Louise (Marcel), Denise (Marcel), Dolores, Marie (Cam), and Michelle (Marty); grandchildren: Karen (Doug), Cheryl, Christine (James), Michael (Kathleen), Miranda (Hin), Katrina (Adam), Nolan (Kelsea), Landon (Allyssa), Zachary (Dru), Talia, Jaida and Tyson; and great-grandchildren: Evan, Bennett, Mackenzie, Savannah, Lochlan, Layton and Landis.
The family would like to express their sincerest gratitude to the staff at Providence Place for their kind and compassionate care.  A special thank you to Todd Sjoberg and Moose Jaw Funeral Home.
The Funeral Service will be held on Wednesday, July 13th, 2022 at 11:00 a.m. in Moose Jaw Funeral Home.  Father Nestor Gregoire from Church of Our Lady will officiate and a private interment will be held for immediate family members at Rosedale Cemetery.  In lieu of flowers, donations in Simone's name may be made to the Providence Place Foundation, 100 2nd Avenue NE, Moose Jaw, SK S6H 1B8.  Arrangements are entrusted to Moose Jaw Funeral Home, 268 Mulberry Lane.  Todd Sjoberg, Funeral Director 306-693-4550