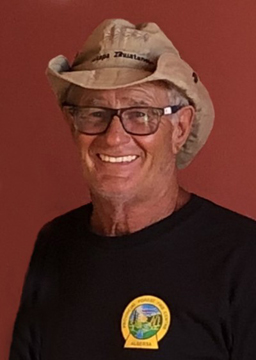 Donald Frederick Anderson
Another gentle heart stopped beating on Monday, September 11th, 2023.  It is with profound sadness that we announce the passing of Donald Frederick Anderson, with his family by his side.    Don was born in Moose Jaw, SK on June 17th, 1949 to Hazel and Richard Anderson.
He was predeceased by his siblings, Louise and Shirley; mother, Hazel Anderson; father, Richard Anderson; and father and mother-in-law, Bert and Eleanor Schuett.  Left to mourn are his wife of 52 years, his confidant and best friend, his strength and guardian, Noreen Anderson; his children and grandchildren: Robbie (Stacey) and their son Jace, Jamie (Tamara) and their children Chloe, Cohen, and Kade, Tricia and her daughter Sadie, and Michael and his children Kaylee, Aimee, Kimberlyn, and Carson; as well as his sister, Janet Anderson.  No grandchild is more special than another, however Kaylee and Aimee will always be known as "Papa's girls" and will forever hold a special place in Grandpa's heart.
Don started his career with the Department of Environment in 1971 as an Engineering Technologist.  He continued working in the government until he retired after 39 years from SaskWater in 2010.  
Don was a dedicated father and grandfather.  He spent all his time driving kids to events – waterski camps, hockey, volleyball, basketball, football, and swimming.  
Don and Noreen spent their summers at their cabin at Buffalo Pound Lake with family and friends, boating, spending hours at the beach, and enjoying endless bonfires.  The "beach" will never feel the same.  They spent many winters travelling to their favourite hotspots with their friends, as well as spending Saturday nights at "The Auto Mall" enjoying music and laughter with many of their special friends.
A special thank you to all our special friends, our lake family, and our auto mall family.  As well to Jana for helping us navigate through this heartbreaking journey, and the MAID program and Palliative Care nurses.    
A Celebration of Don's Life will be held on Sunday, October 15th, 2023 from 2:00 to 4:00 p.m. at the Wildlife Center, 1396 3rd Ave NE, Moose Jaw, SK (behind the mall).  A private family interment will take place in Rosedale Cemetery.  As an expression of sympathy, donations in Don's name may be made to Ronald McDonald House, 1011 University Dr, Saskatoon, SK S7N 0K4.  Arrangements are entrusted to Moose Jaw Funeral Home, 268 Mulberry Lane.  Gary McDowell, Funeral Director 306-693-4550