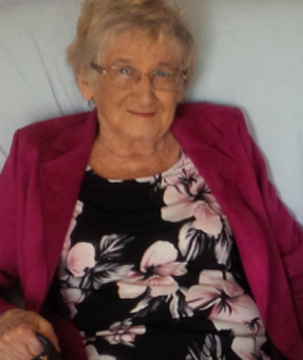 It is with great sadness that we announce the passing of Shirley Anaka at the age of 84 years on Friday, March 10th, 2023 in Moose Jaw, SK.
Shirley was born in Moose Jaw on April 22nd, 1938.  She was predeceased by her parents, Lawrence and Gladys Clark; brother, Billy Clark; sisters, Doreen VanBuskirk and Eileen Smith; brothers-in-law, Charles VanBuskirk and Brian Smith; nephews, Brian (Bud) Smith and David Clark; and long time partner, Al Drysdale.  Shirley is survived by her son, Kelly (Shelley) Anaka; granddaughter, Kristen (Ryan) Englot and great-grandson, Mason; niece, Gerry (Dean) Rusnak, great-niece, Nicole (Jeff) Weekes, great-great-niece, Hanna (JJ) Ferreira; great-nephew, Jonathon (Ashley) Rusnak and family; niece, Maureen (Stan) Merrifield and family; Bill Clark and family; Larry (Shirley) Clark and family; sister-in-law, Jean Clark; and Al's children and their families.
Shirley worked alongside her sisters at Prairie News in Moose Jaw until it closed.  It was at that time that Shirl moved to Regina, SK with her sister Eileen (lovingly called Bubsy) to work at Regina News until her retirement at age 63.  Shortly after retirement Shirl moved back to Moose Jaw to be closer to family.
Shirley had a special bond with her niece Gerry Rusnak and her great-great-niece Hanna.  Shirley and Gerry spent many hours talking and Shirl especially enjoyed their drives to nowhere.  No one could make Shirley laugh like Hanna could so it was always a special occasion when Hanna and JJ were in town for a visit.  Shirley was also extremely proud to be a great-grandmother to Mason and showcased many pictures of him in her apartment.
In keeping with Shirley's wishes, a Private Family Service will be held.  As an expression of sympathy, donations in Shirley's name may be made to a charity of one's choice.  Arrangements are entrusted to Moose Jaw Funeral Home, 268 Mulberry Lane.  Gary McDowell, Funeral Director 306-693-4550