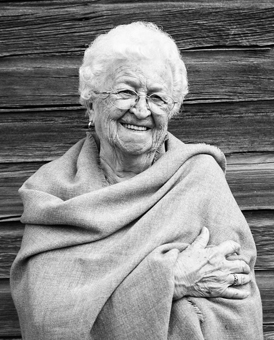 Florence Catherine Ambrose
November 13th, 1930 – January 5th, 2022
Florence Catherine Ambrose was born in Brownlee, SK on November 13th, 1930 and passed away peacefully on January 5th, 2022 at the age of 91 years.  She was predeceased by her husband of 64 years, Gordon Ambrose in 2013; parents, James and Hazel Walker; brothers: Cecil Walker, Clarence Walker, Gerald Walker, and David Walker; sister, Joyce Herbach; grandson, Robert Ambrose; daughter-in-law, Yvonne Ambrose; parents-in-law, Edmund and Pauline Ambrose; brothers and sisters-in-law: Jack and Dorothy Ambrose, Barry Ambrose, and Beatrice Ambrose; and her stillborn infant son.  Florence is survived by her children: Barbara Galger (Ken), Gord Ambrose Jr., Debra Bohlken (Jeffrey), Jim Ambrose (Lois), and Dan Ambrose.  Florence had 11 grandchildren and 12 great-grandchildren.  Florence is also survived by her sister, Irene Martin; brother, Ron Walker (Gail); brother-in-law, Len Herbach; and her late husband's siblings: Bill Ambrose, Bob Ambrose (Rose), Pauline Fraser (Glen Brooks), Marlyn Antil, Ken Ambrose, and Betty-Jean Kerwin (Larry); sister-in-law, Kathy Ambrose; as well as many nieces and nephews.
Florence started her working career at Woolen Mills in 1946 as a factory worker making blankets for five years.  Once married, she raised her five children and then returned to work at CanaDay's Apparel as a seamstress for 25 years.  She enjoyed knitting, crocheting, crafts, puzzles, card games, bingo, casino gambling and gardening, which always involved canning.  Florence enjoyed travelling across Canada and the U.S.A. and to their cottage at Buffalo Pound Lake.  
Florence always had a huge garden and could never have enough flowers around the cottage.  She kept up the family tradition of always having black licorice stashed in her home for the young and old.  She was always a loving, caring and fun person to be around and will be deeply missed by all who knew her.
Special thanks to the doctors and nurses at Dr. F.H. Wigmore Regional Hospital and to Supervisor Katherine Brisbin and her staff in the Medicine Unit.  Special thanks to Helen and Marilyn for being such dear friends.  A Memorial Tea will be held on Saturday, April 30th, 2022 from 1:00 to 4:00 p.m. in the Harvey Room at Moose Jaw Funeral Home.  In lieu of flowers, donations in Florence's name may be made to the Terry Fox Foundation, 16A – 6120 2 Street SE, Calgary, AB T2H 2L8.  Arrangements are entrusted to Moose Jaw Funeral Home, 268 Mulberry Lane.  Gary McDowell, Funeral Director 306-693-4550