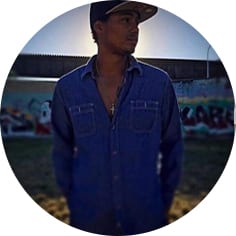 Benjamin David Adams, aged 24 years of Moose Jaw, SK passed away on Thursday, April 23rd, 2020.  Benjamin was born September 1st, 1995 to Melanie Speidel and Tim and Diana Adams.
Ben was always a compassionate and caring person, even as a young child, sharing all he had with others.  He was close with all his siblings, but had a special bond with his 'twin' Josh, and his nephews Dominik and Julius.  Ben loved the lake and was an avid fisherman.  He spent countless hours on the docks fishing in the summer with friends or family, and looked forward to "Hard Water Season" for ice fishing every year.
Ben had many struggles in his life but he was loved by all who knew him.  He was boisterous and captured the attention of all when he walked into a room, but most of all he had a kind heart.  He will always be remembered with a big smile and laughter as he was rarely seen without both.
He was predeceased by his grandparents, Harry and Margaret Adams, Jesse and Inez Abrahamson; and his siblings: Matthew Adams, Andrew and Natasha Speidel.
Benjamin will be lovingly remembered by his family: parents, Tim and Diana Adams, and Melanie Speidel; siblings: Hannah (Scott) Rannie and family, Micah (Carley) Adams and family, Eliza (Tyler) Carpentier and family, Ron Adams and family, Ty-Lynh Adams and family, Joshua Adams and Julius, and Terell Speidel; as well as numerous aunts, uncles and cousins.
Due to the current health situation, a Private Family Interment will be held at Spring Creek Cemetery and a Memorial Service will be held at a later date.  Arrangements are entrusted to Moose Jaw Funeral Home, 268 Mulberry Lane.  Gary McDowell, Funeral Director 306-693-4550.