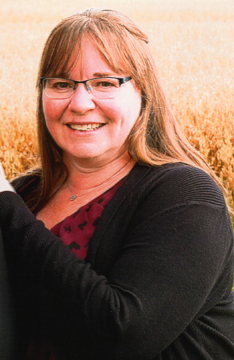 CHERYL LYNN ADAMACHE (née: Frank)
December 28th, 1971 – December 19th, 2022
It is with heavy hearts we announce the sudden passing of Cheryl Lynn Adamache, a cherished wife, sister, daughter, aunt, and friend, on Monday, December 19th, 2022.  Cheryl struggled with many health issues over the years, which she always faced with such courage and perseverance.  After a brief and unexpected battle with liver failure, she passed away peacefully with her husband and family by her side.
Cheryl enjoyed spending summers camping at Buffalo Pound Lake with her nephew Nathan, sister Terry and Dave, and husband Travis.
Cheryl had a special place in her heart for children.  She worked for over 20 years with children, where her compassion and kindness touched so many in her care.  For the last 14 years Cheryl's caring and gentle soul had an impact on the lives of so many children while teaching at Child's View Montessori.  Cheryl will be sadly missed by all who knew her there.  Her beautiful spirit will live on.
She was predeceased by her stepdad, Garth Gnip; grandmother, Margaret Foster Williams; father, Russell Frank; and most recently her sister, Terry Haubrich on December 13th, 2022.  Cheryl is survived by her husband of 14 years, Travis; mother, Marilyn Gnip; sister, Christine Frank and family; brother-in-law, Dave; special nephew, Nathan; in-laws, Ed and Erna Adamache and family; as well as many aunts, uncles, nieces, nephews, and friends.  She also had a special place in her heart for her bunny Jojo, who is missing her dearly.
A Celebration of Cheryl's Life will be held on Sunday, June 25th, 2023 at 2:00 p.m. at the Anavets Hall, 279 High St W, Moose Jaw, SK.  Arrangements are entrusted to Moose Jaw Funeral Home, 268 Mulberry Lane.  Gary McDowell, Funeral Director 306-693-4550