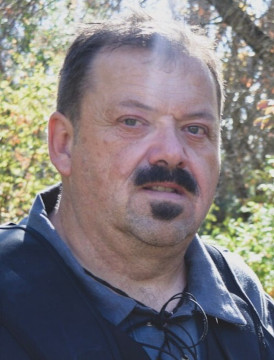 1967 to 2023
 "Oh. Well shit I rolled a nat one on my last death save."
I didn't live one life I had many, but now I drew my last card, played my last meeple, placed my last tile, as the pieces hit the floor, friends and family will pick them up and return them to the box to start a new round. I'm on a new adventure exploring more than I ever could, free from rules and guidelines to pursue quests wherever they may be but just know I'll come back to greet you when you are ready. 
I'll be sure to visit Joan, my mother for hours on end.
Kevin Michael Acorn aged 56 years of Moose Jaw, SK, passed away on Thursday, November 9th, 2023.  He was predeceased by his mother, Joan.  Kevin is survived by his Husbear, Ulfur Fenrir; the best father a guy could ask for, Ruben; brothers: Randy (Michelle) and Steven (Sheena); nephew and nieces: Keith (Jolee), Ryan, Payson, and Aysa; great-niece, Dahila; and great-nephew, Rhett.
A private send off for Kevin will be held with a few close friends and family.  Arrangements are entrusted to Moose Jaw Funeral Home, 268 Mulberry Lane.  Cara Ashworth Funeral Director 306-693-4550