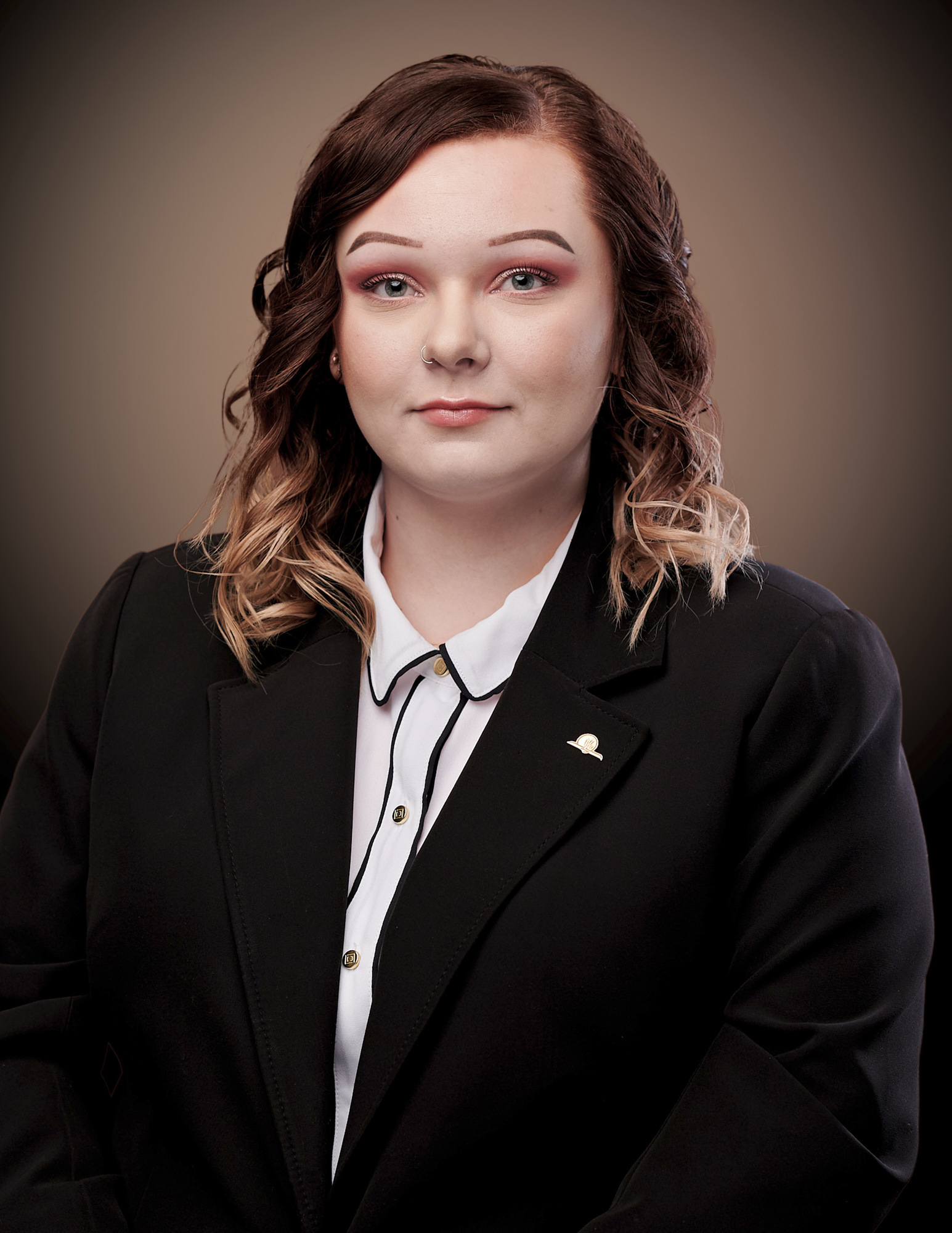 Cara Ashworth
Director
Cara was born in Regina, SK and was raised in Yellow Grass / RM of Scott No. 98.  Cara attended Yellow Grass School (K-12) and graduated in 2019. 
In July 2017, her family moved to her maternal grandfather's farm, where the Grassick farm (est. 1908) slowly changed into "Ashworth Acres Ltd". 
Working for her dad on the family farm from a young age taught her many life lessons; having a strong work ethic, providing meals to the field, taking care of the house chores, working in the field, fixing equipment, and helping raise her brother who is 10 years younger.  
Cara's career in the Funeral Industry started in September 2019 when she was accepted to Saskatchewan Polytechnic into the Funeral Director and Embalmer program. She later took her certification in Makeup Artistry, specializing in Mortuary Makeup, at the Style Academy in Regina.  Moving to Moose Jaw in January of 2022, Cara joined the team at Moose Jaw Funeral Home, where she was able to complete her school practicums and graduated from Saskatchewan Polytechnic in June of 2022. 
Living with her beloved basset hound, Darla, Cara has embraced city life and enjoys working at her "dream career".